Arsala Freezer Cargo L.L.C Aims to provide affordable services for all types of roads transportation in United Arab Emirates & GCC.
Driver Performance Is Continously Monitored
Delivery Time On All Routes Is Monitored
All Trucks Are Equipped With Global Positioning Systems.
Stock Lists Are Provided To Major Clients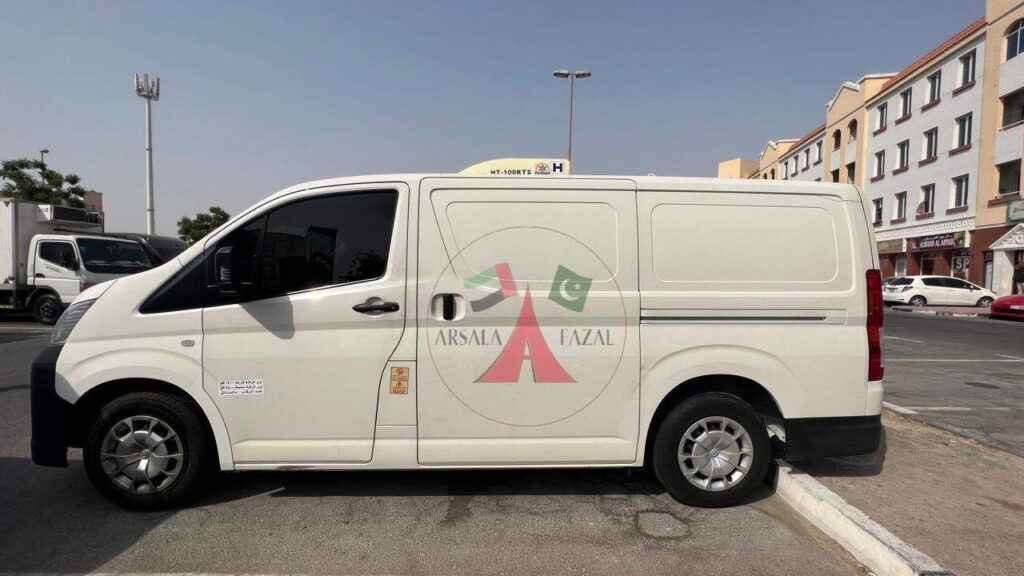 1.5 Ton Chiller Chiller Vans
1 Ton Freezer Vans
Serving customers throughout U.A.E. Over the past 27+ years.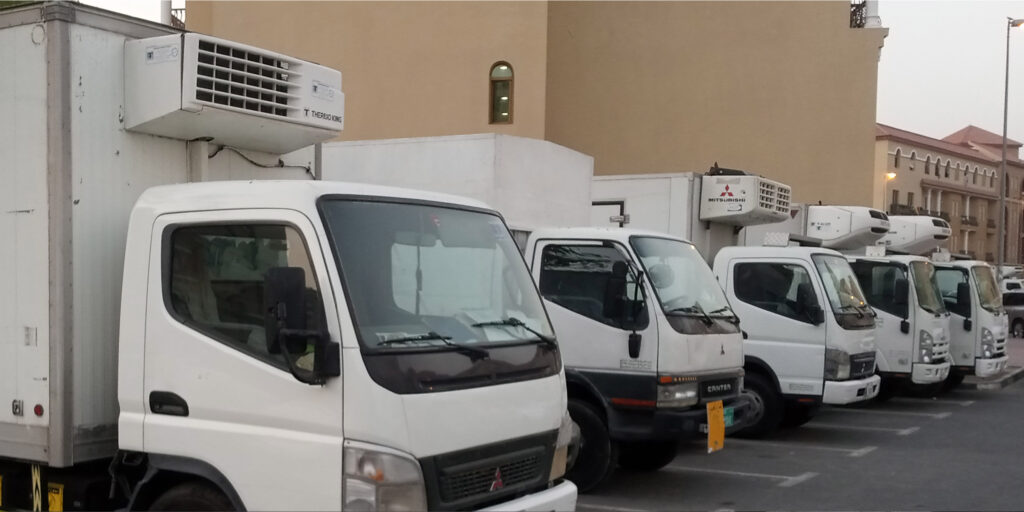 The best Refrigerated Van Rental in Dubai  You can employ our temperature controlled refrigerated light-obligation vans on an outing premise, hourly premise, month to month premise, and yearly premise, It will keep your freight sheltered and cold and furthermore track predicaments with no trouble.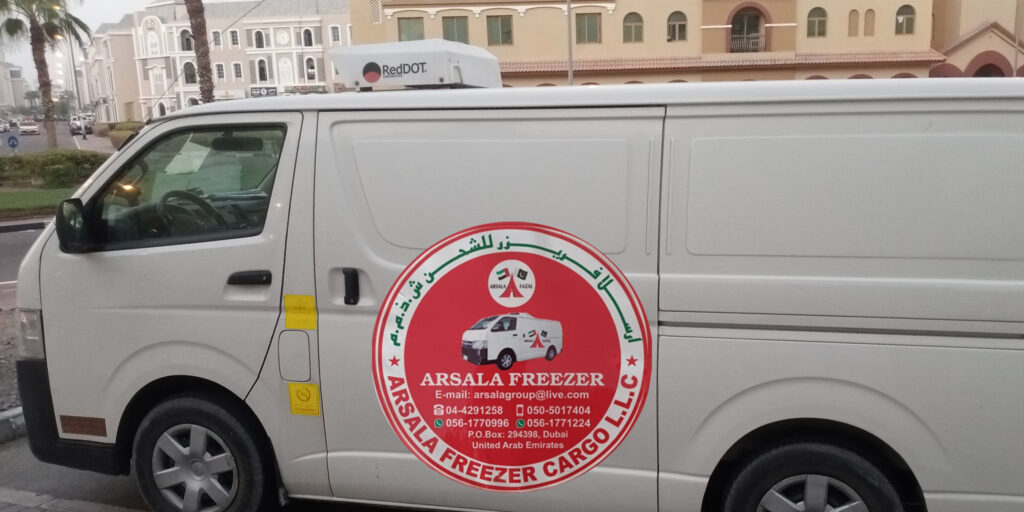 1 Ton Freezer Vans
1.5 Ton Freezer Van
1 Ton Chiller Van
Serving customers throughout U.A.E. Over the past 27 + years.
Chiller Van Rental Services in Dubai
Our Chiller Van Rental Services in Dubai are a unique solution for transporting or storing refrigerated or frozen goods. Our chiller Van Services are designed to provide exceptional temperature integrity and ease of use; they are designed to be a practical choice for everyday residential or commercial use.
The safe way to move your fresh and frozen goods in best temperature controlled units here is the only best solution for your needs we have latest models vehicles in the capacity from 1 ton to 10 ton and controlled the temperature up to -18°C. we will support 24/7
The only safe way to rent a refrigerated van for rent is to move refrigerated goods from your business to another location. Our chiller van rental Dubai and refrigerated vans come in various sizes at Arsala chiller Van Services L.L.C, allowing us to find companies of all sizes.
Freezer van Rental we meet a diverse set of criteria for refrigerated and frozen transport of essential temperature shipments. We can be employed as parked storage units, get to serve as emergency refrigeration and freezer units.
Freezer and Chiller Van Rental All over UAE
Arsala Freezer Cargo
service available when you need it most
Chiller Van for Rent in Dubai - Arsala Freezer Cargo L.L.C
Arsala Freezer Cargo L.L.C is a chiller van rental service available to customers throughout the UAE. Having been in business for two decades, the company has earned a reputation for finding innovative and secure solutions to businesses' transport problems, helping increase efficiency.
Known for its professional and well-trained employees, Arsala Freezer Cargo L.L.C provides clients with all sorts of moving and transportation services, that too, in the quickest, safest, and cheapest way possible. Our employees are well equipped and trained to deal with different clients. Proficient, in languages such as Arabic, Urdu, Pashto, and English, they communicate, and understand what the client wants and how they want it, ensuring complete customer satisfaction at the opposite end.
Arsala Freezer Cargo L.L.C deals with a stream of merchandise from different industries. Everything from delivering raw materials to factories and manufactured, perishable products to supermarkets. Based on your business needs, we offer contracts on a weekly, monthly, and yearly trip basis. No matter what size your order or company is, Arsala Freezer Cargo L.L.C has its fleet of vehicles to accommodate you, providing timely services whenever you need them.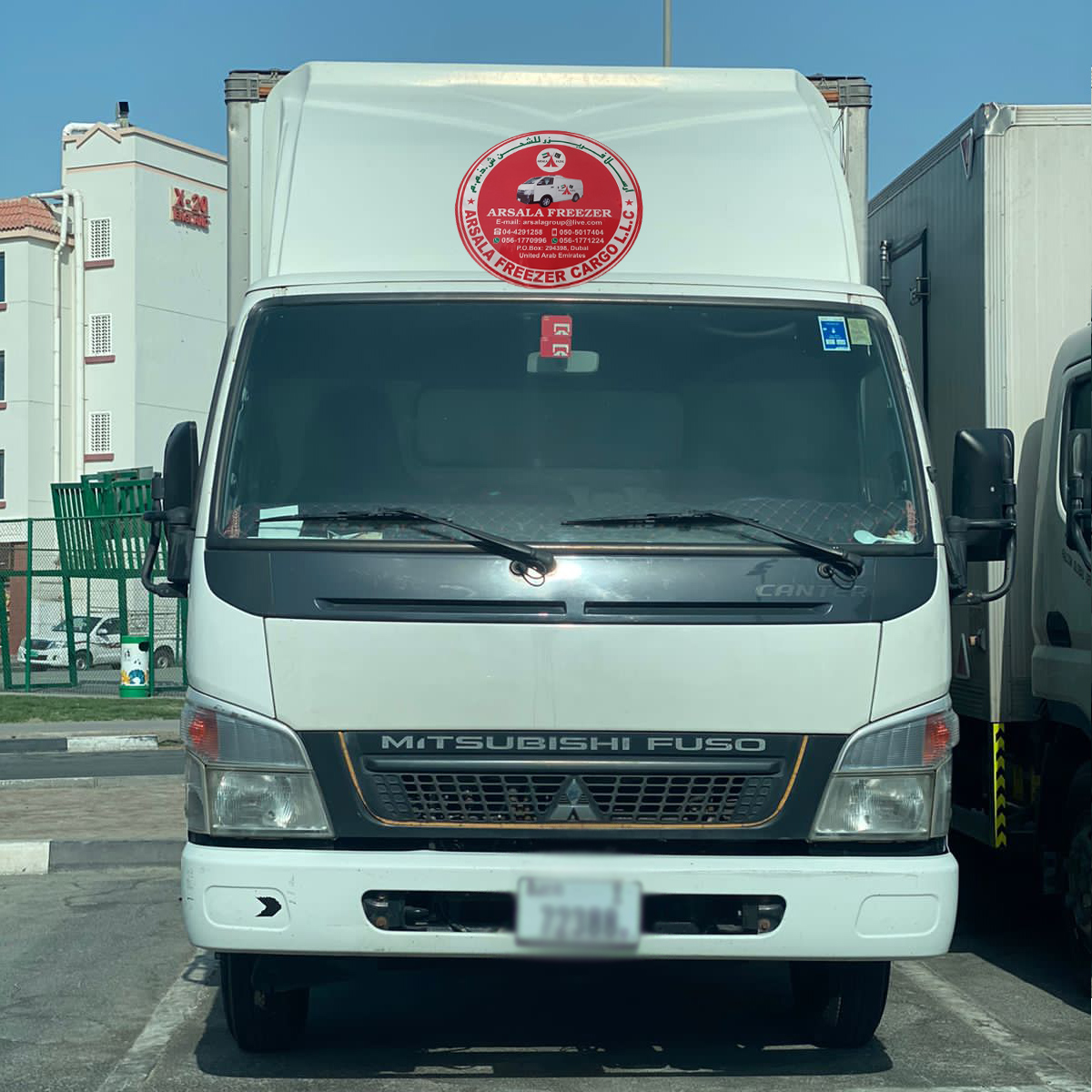 How do Chiller Vans Work?
Exactly as it sounds, a chiller van comes with the features of a freezer/ refrigerator. Using temperature control, and insulated departments, we ensure that no heat from the outside compromises the quality or freshness of the products inside. All of them have a condenser, and evaporator, that let air into the compartments, keeping the contents cool. With our vehicles, you can custom choose the optimum temperature for your cargo to keep it as fresh as new.
Chiller Vans at Arsala Freezer Cargo L.L.C
Need a chiller van for rent in Dubai? Arsala Freezer Cargo L.L.C is here to fulfill your business needs with its fleet of chiller vans for different cargo sizes. The commodities handed over to us are our company's responsibility. It is our priority to keep the contents as good as new. And rest assured that our chiller van rental vehicle is well equipped to do its job. Especially in a climate like that in UAE, this is crucial. There are plenty of companies offering similar services. However, what is it that sets us apart, making our services of high standards and our company the best one in town? Let's find out!
Arsala Freezer Cargo L.L.C provides both – a chiller van for rent in Dubai with a driver and without. With our professional team of drivers, you won't have to worry about your goods getting transported safely. Trained by top professionals, all our drivers are well aware of risk management techniques and quality and safety protocols in case of an emergency. Our chiller van for rent in Dubai and their drivers are available throughout all states of UAE, providing services on a contract basis that last days to as long as years spring upon your business.
Our fleet of vehicles includes the latest trucks, carriers, and chiller vans for rent in Dubai. The most recent vehicles are equipped with the latest technology and features, making the transportation system much more convenient and efficient. Each one comes with different compartments, sizes, and facilities to suit your needs. Mainly with the storage size, you get a 3, 5, and 10-ton capacity. And, typically a temperature control of +5 – +10, within the cooling department, is ideal for the goods stored in a chiller van Dubai. Moreover, each one of our vehicles is inspected every week, with their parts and cooling compartments being thoroughly examined for any damage or leaks. So you won't get any unpleasant surprises.
Excellent Customer Services
Customer support at Arsala Freezer Cargo L.L.C  is second to none. Our customer support staff is exceptionally trained and always available for assistance. Whether you have an issue regarding a booking, need details about a chiller van rental, or even a complaint, our team will be there to straighten out your problem instantaneously. In case you end up with vehicle damage during your conveyance, we will immediately send over operators to inspect and fix the damage. If it is severe, we will provide you with another vehicle, for the time being, minimising disruptions with your transportation process.